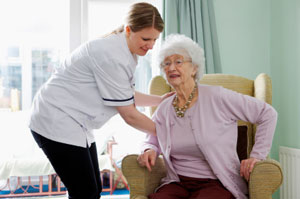 All About You Home Care Services has a highly skilled, multidisciplinary team that can perform continuous services up to 24-hours per day, 7 days per week, 365 days a year.  These services can be provided virtually anywhere including the home, hospital or skilled nursing facility.
Our staff includes Registered Nurses, Licensed Practical Nurses and Certified Nurse Aides.  The required level of skill will be determined on an individual basis.  We work as a team with the family, the physician and other health care professionals to implement a patient centered care plan.
We provide or can arrange for:
Case Management
Skilled Nursing Visits
Nursing shifts for patients with complex medical and high technology needs
Home Health Aide services
Occupational therapy
Physical therapy
Speech therapy
Medical Social worker
Well baby visit
All About You Home Care Services accepts most major insurance plans including; Medicaid, Medicare, Anthem Blue Cross Blue Shield, Managed Medicare.  For all other insurances please inquire within.